Howard Nowes - 06/30/2016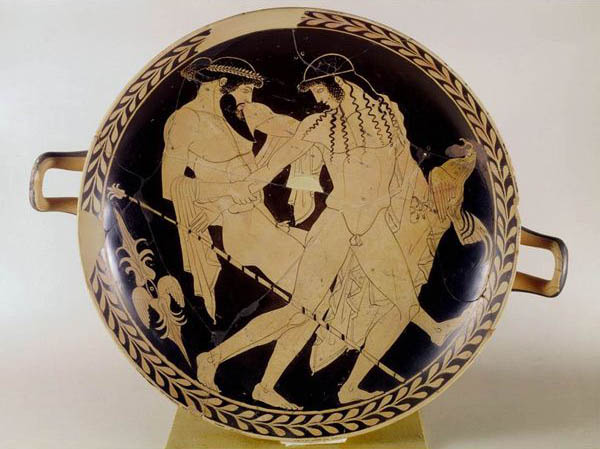 Attic red-figure pottery kylix, from the Museo Archeologico Nazionale in Italy, circa 470 BC
---
Supreme Court Rules Gay Marriage Legal Nationwide, Art For Eternity Celebrates with Bacchanalian Kylix of Ganymede Let us lovers of ancient art celebrate this historic ruling with a beautiful image of classic Greek homoerotic love from antiquity: Zeus and Ganymede, the all-powerful romantic pursuer and the stunningly handsome youth.

Ganymede is responsible for our concept of platonic love,best replica watches for he is the first key figure in Greek mythology who was loved not only for his perfect face and physique, but was also beloved by all of the gods for his "psyche," the word the Greeks used to describe one's mind and character.

We hope you enjoy celebrating the Supreme Court decision and this (extremely!) long-awaited advancement in civil rights.